Who We Are
Investing In Women's Leadership
For Good Governance
We are committed to ignite, kindle and sustain the leadership spirit in women elected to Grama Panchayats.
Since 2001, we have successfully engaged with 1,83,000 elected women representatives We're currently working in the six states of Bihar, Karnataka, Madhya Pradesh, Odisha, Rajasthan, and Uttarakhand. Through multiple programmatic interventions, THP India strategy is geared towards building the leadership of elected women representatives and strengthening their skills and capacities as competent decision-makers and effective leaders on the ground.The focus is on leveraging the political office so that the elected women can exercise their "voice" and "power", challenge the status quo, address issues of sustainable development, gender equality, and social justice; and lift their communities out of poverty, deprivation, discrimination, and bring in change that has a lasting impact for generations.
---
Our Principles
Fundamental Working Principles
Through our work to empower women leaders, we have recognised these principles as being fundamental to The Hunger Project. We challenge ourselves to ensure that each of our strategies builds on these principles.
Gender Equality

Decentralisation

Inclusion

Collaboration

Accountability

Social Justice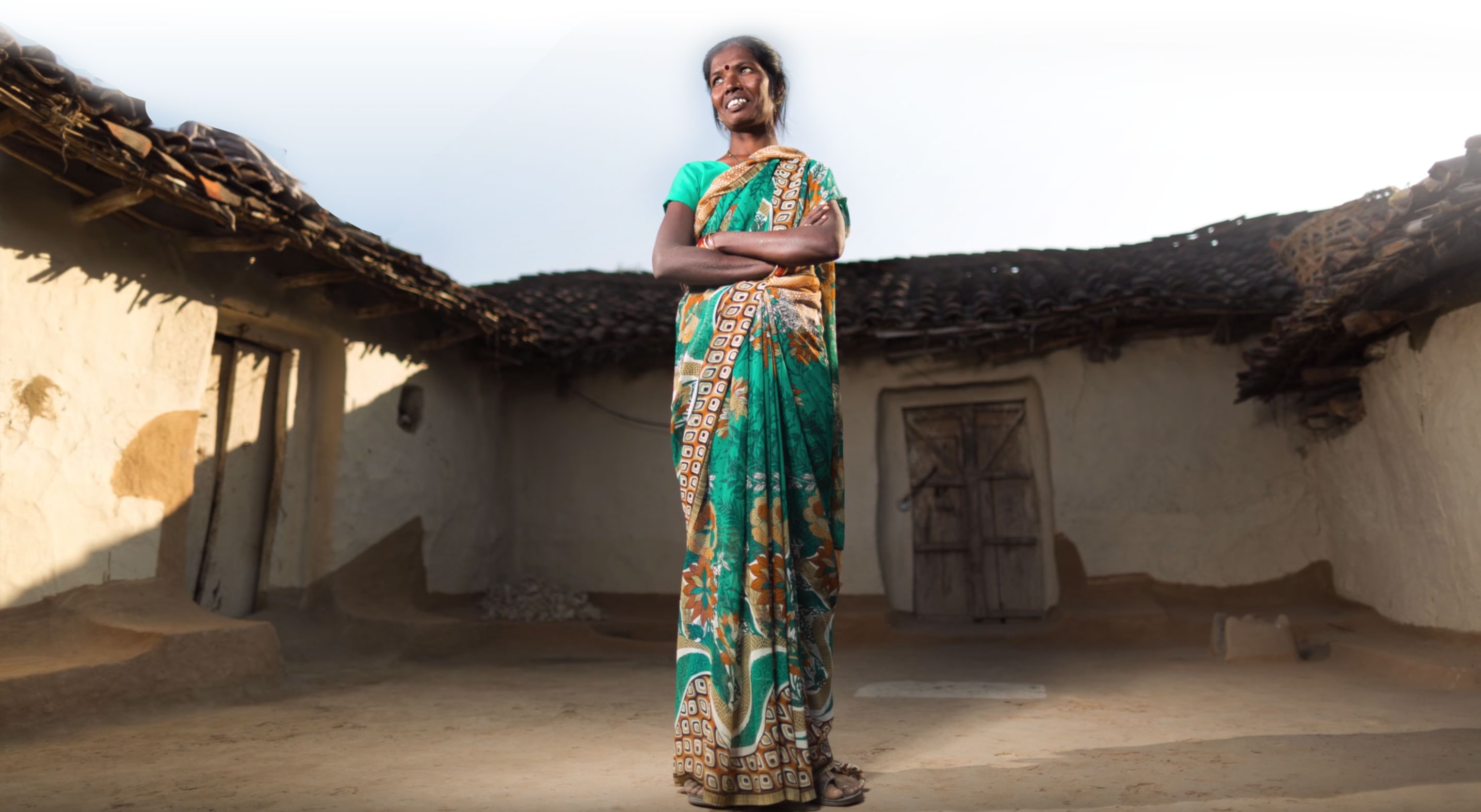 Our Team
Building a Better Future
These are the beautiful people behind THP India. Get to know the staff.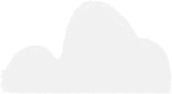 Governing Council

View the team

National Office Staff

View the team

State Team

View the team
01

Governing Council View the Team
Kanika Satyanand

Chairperson

Kanika has spent most of her working life, in the not-for-profit sector. She currently holds positions as Programme Advisor and member of the Board of Trustees of FORRAD (Foundation for Rural Recovery & Development). She is also a member of the Ethics Committee of the Action for Autism. In the past, she was a member of the SRUTI Executive Board. She had initiated the process of supporting grassroots initiatives in rural, urban and tribal areas through fellowship programs.

Amarjeet Ahuja

Member

Amarjeet is a retired IAS officer. In the 90s, she steered the process of formation of National Biodiversity Bill and several other innovative projects. She has pursued the agenda to incorporate biodiversity concerns in decentralised governance in Panchayati Raj under the Ministry of Rural Development. She worked as the Additional Chief Secretary (Govt. Of Rajasthan) and was ex- Joint Secretary in the Ministry of Panchayati Raj. She continues to work on rural development, educational and environmental issues.

Brinda Dubey

Treasurer, Member

Brinda has been deeply involved with social and philanthropic work for the last 40 years. Brinda is currently the Treasurer and founding member of an NGO called the 'Tiger Haven Society'.

Dr. Sanaya Nariman

Member

Sanaya is a development activist and educational consultant and has conducted teacher training workshops all over India. She is an educational consultant with the United Nations Institute for Training and Research. She has authored the New Science Spark Series and helped set up, evaluate, and upgrade schools.

Namita Gautam

Member

Namita is professionally qualified in Corporate Law. She is the Director of 'Sheela' Group of Companies. She is an experienced Human Resource Specialist with extensive knowledge in Training & Development, Project Management, Communication, Marketing, and Brand Building. A hard-core humanist, she is also the Managing Trustee of 'Sleepwell Foundation'. She is also a Member of Special Task Force on Skills & Education, CII (Confederation of Indian Industries), Northern Region. She was also the national president of the FICCI Ladies Organisation (FLO) for the year 2004-05.

V K Madhavan

Member

Madhavan is the Chief Executive of WaterAid, India. In his years as a development professional, Madhavan has worked on an integrated approach to rural development. He has also worked with ActionAid and The Hunger Project and subsequently spent 8 years working in the Kumaun region of Uttarakhand with the Central Himalayan Rural Action Group (Chirag). Prior to WaterAid India, Madhavan was Managing Director of Skills Education Private Limited. Madhavan was a TED Global Fellow in 2009 and a TED Senior Fellow in 2010.
02

National Office Staff View the Team
Rita Sarin

Global Vice President and Country Director THP India

A sociology lecturer turned grassroots activist, Rita joined the ranks of women's rights movement in India in the early 1980s. Rita was part of the team which set up India's first women's non-governmental organisation, the Centre for Women and Development Studies. This phase in her life gave her an opportunity to work closely with women and their communities in the villages of North India where she moiled through issues of gender equity, local governance, and development. In 2001, she joined THP India where she has committed her life to ignite and sustain the leadership spirit of elected women at the grassroots level in India. Under her leadership, THP India has enabled spaces that promote the active participation of women in local governance. Prior to joining THP, Rita served as a National Program Advisor for the Swedish International Development Agency (SIDA). Rita holds an M.Phil in Sociology from the University of Chandigarh and a post-M.Phil in Development Policies from the University of Nottingham, UK. Over the last 35 years, she has led and mentored more than 100 organisations implementing strategies to empower women in local democracy. She has been recognised for her commendable work in forging pathways that put issues of social and gender justice at the centre of policy-making. She is a recipient of several awards: '25 Women of Excellence' by the FICCI; 'Women Leadership Achievement Award', 'Women of Pure Strength' by Vodafone Foundation; 'Iconic leader in nurturing culture and ecosystem for relevant innovation in developing countries'; 'Phenomenal She' by the Indian National Bar Association; and more recently, the 'Devi Award' by the New Indian Express.

Ruchi Yadav

Senior Director – Programmes & Operations

Ruchi leads strategic management, programme design, policy and operations at The Hunger Project. She also supervises the capacity building and MEL teams in the organisation. While at THP, she has mentored over 60 grassroots CBOs across multiple states on issues of women's political leadership, adolescent girls' empowerment, social justice, and local governance. Most recently, she has engaged with multiple stakeholders in Asia on advancing women's political participation in local government institutions. Prior to joining THP, she worked on women's rights and human rights issues in South Asia and South East Asia, with a short stint in advertising early in her career. She is vitally interested in the intersections of gender with politics, religion, caste, and class. Ruchi holds a Master's Degree in International Development from the School of International Service, American University, Washington DC. In 2012 she was awarded the Yale World Fellowship.

Paritosh Sasmal

Director – Finance

Paritosh oversees finance, accounts and audits. Financial compliance of all grants and partners' budgets are also monitored by him. He has over 18 years of experience in finance management of NGOs. He holds a BA of Commerce degree from Vidyasagar College, West Bengal.

Darshan Surendranath

Senior Programme Officer

Darshan supports and oversees program implementation in 4 states in India – Odisha, Madhya Pradesh, Uttarakhand and Karnataka. Darshan has a background in child rights, volunteering and the corporate sector. He holds a MA in Economics from Gokhale Institute of Politics and Economics, Pune, Maharashtra.

Kanika Kaul

Senior Programme Officer

Kanika joined THP in September 2018 and oversees program implementation in the states of Rajasthan and Bihar. Formerly, she was with the Centre for Budget and Governance Accountability (CBGA) working on research and capacity building on Gender Responsive Budgeting and other issues relating to women such as fiscal policy measures for addressing violence against women. Her work has largely focused on strengthening governance processes to enhance their gender responsiveness. Prior to that, Kanika worked with the THP for five years. She holds an MA in Social Work from Tata Institute of Social Sciences, Mumbai.

Tanurina Datta

National Programme Officer Monitoring, Evaluation and Learning

Tanurina leads the MEL portfolio for THP India across the six states where it implements its program. She also leads all MEL related technical assistance grants to develop the capacities of grassroots organizations as part of the LOGIN partnership. Tanurina holds a MA in Social Entrepreneurship from the Tata Institute of Social Sciences (TISS), Mumbai

Bharani Sundrarajan

National Coordinator – Grants Management

Bharani is the grants administrator of THP India partner organizations. She supports budget development processes and coordinates with partners on compliance and financial reporting. Additionally, she manages the Country Director's office in Delhi. She holds a Diploma in Computer Science and Engineering from Pallavan College, Tamil Nadu. 

Surbhi Mahajan

Senior Communication Officer

Surbhi has joined THP India in the capacity of senior communications officer. She has an MA in Development Studies from the Institute of Development Studies (University of Sussex), and an M.Phil/MA from Jawaharlal Nehru University in Modern History. She is also a volunteer member at Make Every Woman Count, a London based women-led organisation working on African women's rights. Prior to this, she worked as a programme officer at the Women's Fund Asia.

Ganga Gupta

National Coordinator:Training

Ganga is a master trainer with THP and has been conducting training workshops across THPs programme intervention areas since 2005. She has an excellent command over training skills, participatory methodology and has a deep understanding of issues related to gender, governance, women's rights and women's political leadership in rural India. She is also invested in empowering adolescent girls and conducts trainings on life skills, leadership and citizenship for them. She has over 30 years of grassroots experience in the rural development sector and brings invaluable insights to programmes. Most recently, Ganga co-lead training on women's leadership and their role as public office holders in Bhutan. She holds a BA in Humanities from the University of Rajasthan.

Pooja Kinni

Programme Associate, MEL

Pooja joined THP India as the programme associate and is based out of Bangalore. Pooja has a Master's in Sustainable Development Practice at TERI University, Delhi. Formerly, she was working with the Results and Insights team at Catalyst Management Services Pvt Ltd in Bangalore. A large part of her work has been in impact evaluation and process monitoring with experience in development of tools, data analysis, support in training field teams and coordination of field processes.

Amit Goyal

Assistant Administrative Officer

Amit supports the administration and the finance team and also looks after IT processes at the National office and 6 state offices. He holds a MBA (Human Resource) from Symbiosis College, Pune, Maharashtra.

Shiw Kumar Mahato

Accounts Officer

Shiw is responsible for book- keeping and voucher scrutiny, while also assisting in filing tax returns and Statutory reports. He holds a BA degree in Commerce from Ranchi University, Jharkhnad.

Nidhi Kumari

Senior Administrative Associate

Nidhi is responsible for travel bookings and also handles administrative duties. She has been with The Hunger Project since March 2007. Nidhi holds BA degree in Science from Magadh University, Bihar.

Shweta Choudhary

Administrative Associate

Shweta joined as an intern in 2018 and now is a full-time member of The Hunger Project, working as an Administrative Associate. She completed her BA Degree in Commerce from Delhi University and is currently pursuing a MA in Commerce, also from Delhi University.
03

State Team View the Team
Bihar

Shahina Perween, Sunil Kumar Singh

Shahina Perween

Programme Officer

Shahina oversees programme planning and implementation in Bihar. Her understanding of women's rights is reflected in the design of programmatic interventions, training of elected women representatives, creating innovative communication material, and conducting media interactions. She was the coordinator of the THP 'Fact Finding Team' to study the cases of gender-based violence during Panchayat elections in 2006. Shahina is an avid writer and contributes to opinion pages in the Hindi and Urdu press. She is also invited to speak at various public forums on women's political leadership, empowerment of adolescent girls and governance. She holds an MA in Zoology and Journalism from Makhanlal Chaturvedi Rashtriya Patrakarita Evam Sanchar Vishwavidyalay, Bhopal.

Sunil Kumar Singh

Accountant

Sunil handles finance and accounts processes for Bihar. He holds a BA in Commerce with specialisation in accounts from Ranchi University. Sunil has over 10 years of experience in finance, accounts, administration, and logistics management in the development sector.

Karnataka

Somasekher Alkod, Padmini Ananth

Somasekher Alkod

State Coordinator

Somasekhar oversees strategic planning, operations, and partner management. He brings an innovative approach to programme design. He has over 15 years of experience, having worked with reputed organisations like EveryChild (UK) and National Campaign for Dalit Human Rights (New Delhi). He holds an MA in Physics from Kalburagi University in Karnataka and another MA in International and Humanitarian Aid from Humanitarian Aid Study Centre (HASC) Proyecto Kālu, Spain.

Padmini Ananth

Sr. Programme Associate

Padmini coordinates program interventions and reporting. She has 20 years of experience working with elected women representatives in Gram Panchayats and has undertaken several research studies on Village Development Plan and Gender Budgeting. She holds an MA in Economics from Karnataka State Open University, Mysore.

Madhya Pradesh

Shibani Sharma, Ujjwal Singh Bhandari, Anil Kumar Shrivastava

Shibani Sharma

State Coordinator

Shibani oversees programme implementation and partner management in MP. Her areas of interest include capacity building, networking, and advocacy. She is frequently invited as a guest speaker at various public fora, including radio stations to talk of women's role, achievements, and challenges as elected leaders. Prior to THP, she has also undertaken social research and worked on issues of livelihood, micro-finance, and gender. Shibani holds an MA in Sociology from Delhi School of Economics and Diploma in Law and Gender from National Law Institute University.

Ujjwal Singh Bhandari

Programme Associate

Ujjwal handles reporting, monitoring, and programme implementation. Prior to joining THP, he was engaged in mobilising & strengthening CBOs at grassroots. His interests include themes such as micro-finance, livelihoods and gender. Ujjwal has an MBA in Rural Development from Govind Ballabh Pant Social Science Institute, Allahabad University.

Anil Kumar Shrivastava

Accountant

Anil handles finance and accounting processes for MP programme. Anil has over 20 years of experience in the development sector. Prior to joining THP, he was with the Aajeevika Bureau in Rajasthan. He holds an MA in Commerce from Bharati Shiksha Parishad, Uttar Pradesh.

Odisha

Sukanta Mohapatra, Litali Das, Stella Monica

Sukanta Mohapatra

State Coordinator

Sukanta oversees programme implementation and partner management in Odisha, bringing in strategic thinking and innovation to programme design. He has over 25 years of work experience spanning both the corporate and development sector. His varied experience makes him highly adaptive and creative. He is also one of the Master Trainers at THP and co-leads trainings across THPs programme areas and in South Asia. Sukanta holds an MA in Economics from Sambalpur University, Odisha.

Litali Das

Programme Officer

Litali is responsible for coordinating state-level program interventions, monitoring, and documentation. With a keen eye for detail, she brings to life the lived realities of elected women with her eloquent writing. She has also authored opinion pieces on issues of two-child norm and women's reservations in local state media. She holds an MA in English Literature from the University of Hyderabad.

Stella Monica

Consultant

Stella is responsible for program monitoring and partner management. Her interest lies in issues of livelihood, rural development, and climate change. She is an engineer holding a rural management degree from Xavier Institute of Management, Jabalpur.

Rajasthan

Virendra Shrimali, Astha Rastogi

Virendra Shrimali

State Coordinator

Virendra oversees programme planning and implementation. He is deeply invested in advancing women's political leadership at the grassroots level and has been with THP for over 20 years. He has in-depth knowledge of Panchayati Raj Institutions and government programmes in the state. He holds an MA in Economic Administration and Financial Management from Ajmer University.

Astha Rastogi

Accountant

Astha looks after state accounts statements and the preparation of programme budgets. She also reviews the accounts of partner organisations and is responsible for financial reporting in the State. She holds an MA in Intellectual Property Rights from Indira Gandhi National Open University, Delhi and has completed her BA in Commerce from the University of Rajasthan.

Uttarakhand

Kamla Bhatt

Kamla Bhatt

State Coordinator

Kamla oversees program implementation & partner management. She is exceptionally skilled in community mobilisation. Kamla has over 20 years of development sector experience in Uttarakhand and has a deep understanding of issues related to gender, women's rights, panchayats, governance, education, and livelihood. She holds an MA in Economics from Kumaon University, Nainital and is currently pursuing her MSW from Uttarakhand Open University.
Work With Us
Be a part of the THP India Team
Join Our Team
We are grateful for the support and solidarity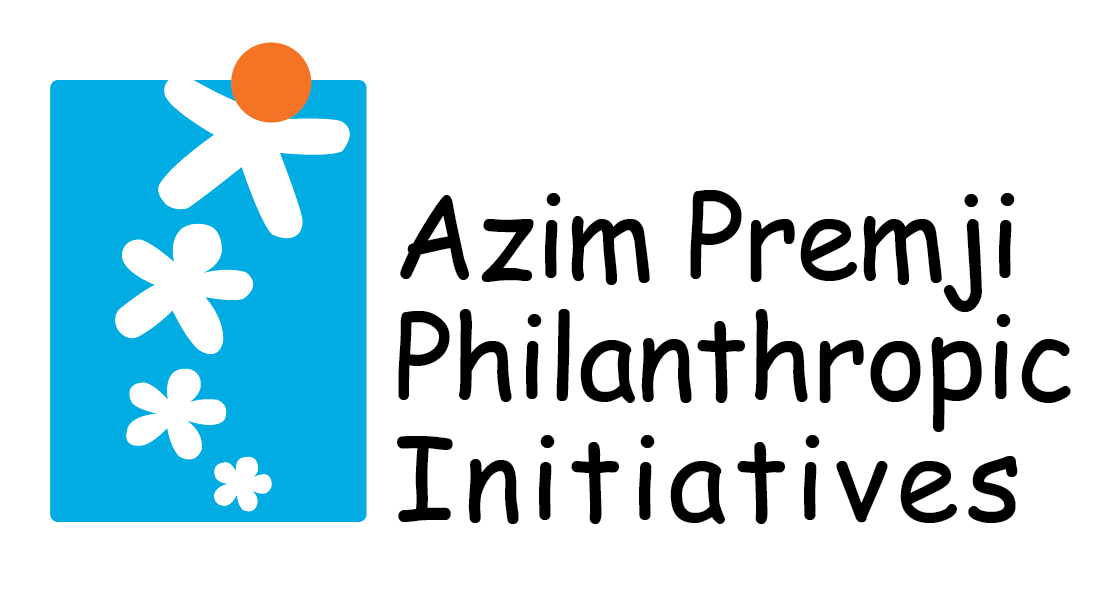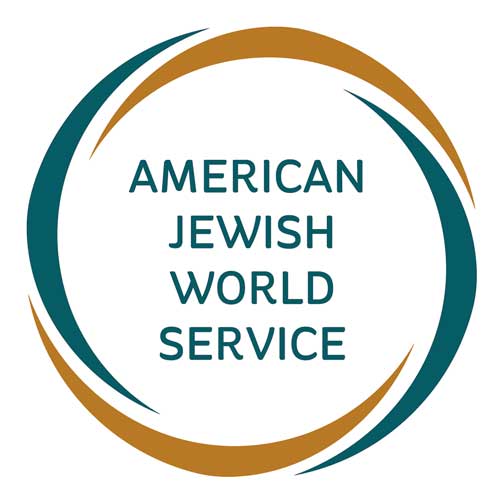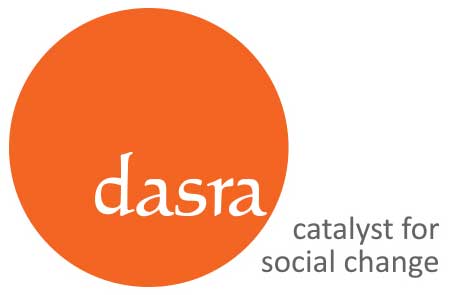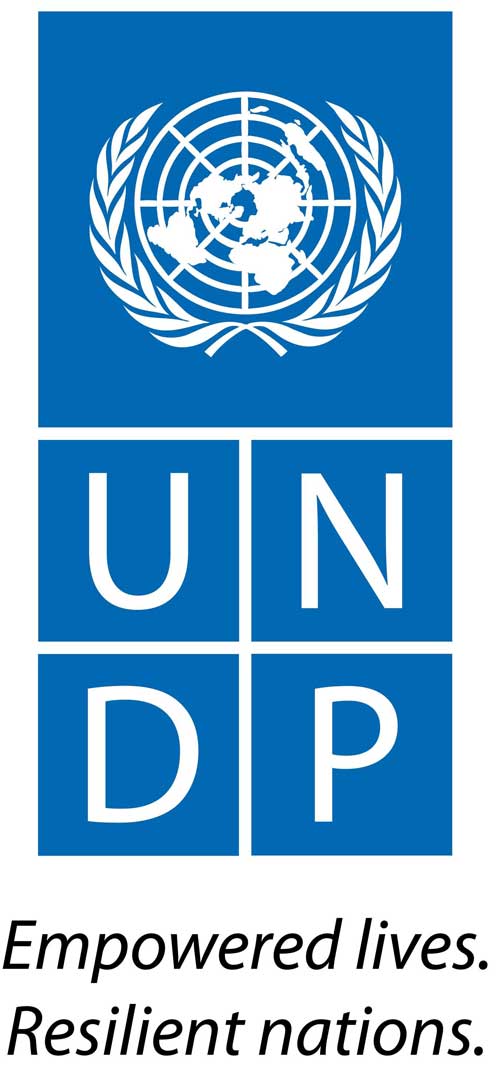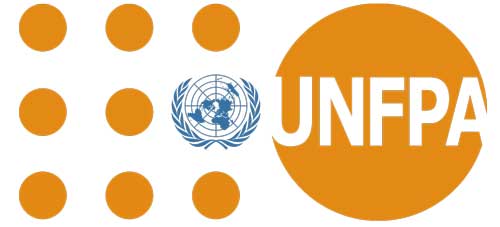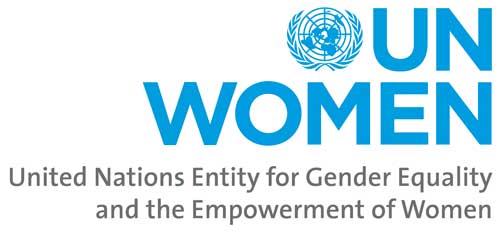 Kanika Satyanand
Director, Treasurer, Chairperson
Kanika initiated the process of supporting grassroots initiatives in rural, urban and tribal areas through fellowship programs.andnbsp;She currently holds positions as Programme Advisor and member of the Board of Trustees of FORRAD (Foundation for Rural Recovery andamp; Development), member of the SRUTI Executive Board, and member of the Ethics Committee of the Action for Autism.