Who We Are
Investing In Women's Leadership
For Good Governance
We are committed to ignite, kindle and sustain the leadership spirit in women elected to Grama Panchayats.
Since 2001, we have successfully engaged with 1,94,906 elected women representatives We're currently working in the six states of Bihar, Karnataka, Madhya Pradesh, Odisha, Rajasthan, and Uttarakhand. Through multiple programmatic interventions, THP India strategy is geared towards building the leadership of elected women representatives and strengthening their skills and capacities as competent decision-makers and effective leaders on the ground.The focus is on leveraging the political office so that the elected women can exercise their "voice" and "power", challenge the status quo, address issues of sustainable development, gender equality, and social justice; and lift their communities out of poverty, deprivation, discrimination, and bring in change that has a lasting impact for generations.
---
Our Principles
Fundamental Working Principles
Through our work to empower women leaders, we have recognised these principles as being fundamental to The Hunger Project. We challenge ourselves to ensure that each of our strategies builds on these principles.
Gender Equality

Decentralisation

Inclusion

Collaboration

Accountability

Social Justice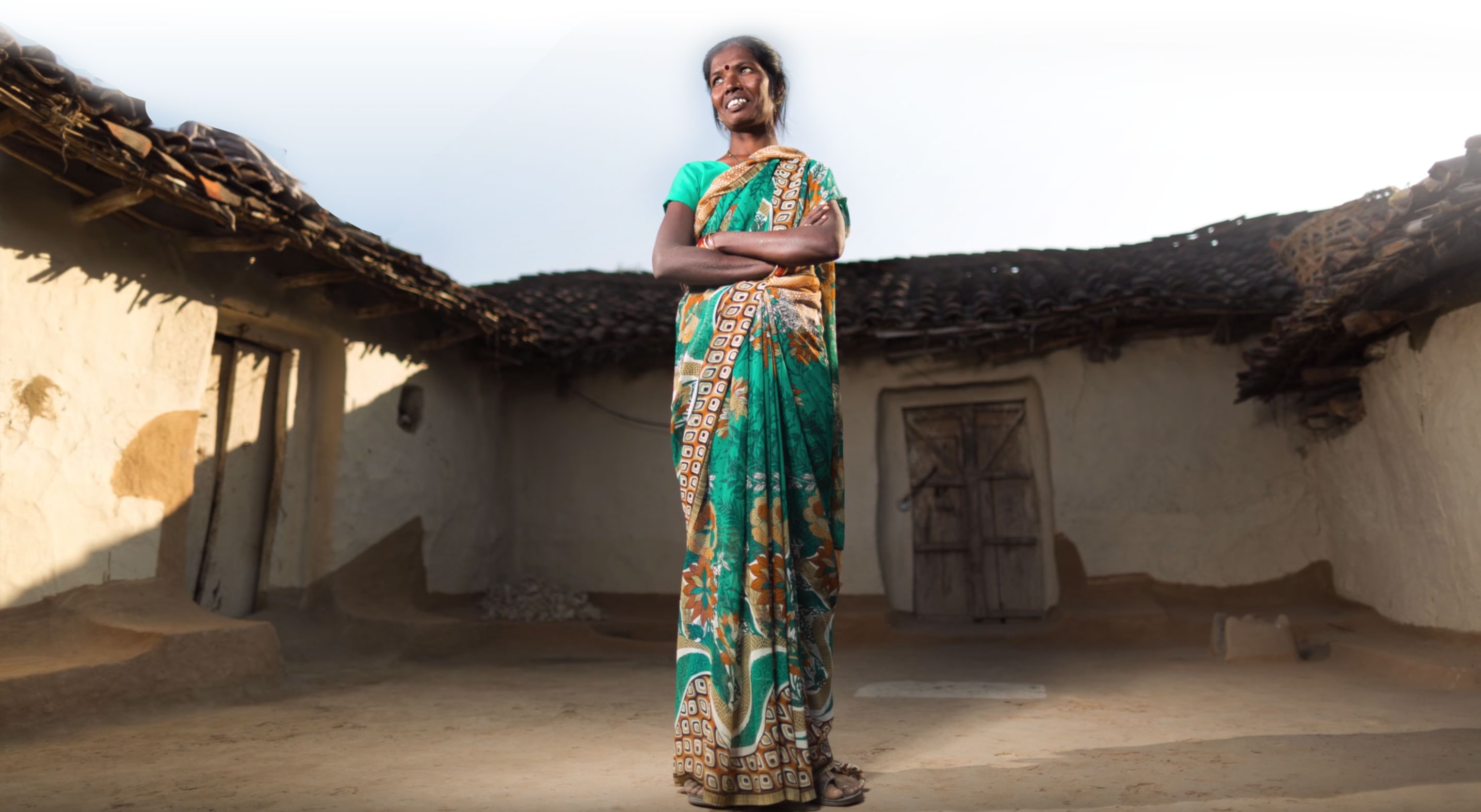 Our Team
Building a Better Future
These are the beautiful people behind THP India. Get to know the staff.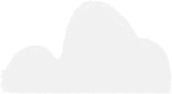 Governing Council

View the team

National Office Staff

View the team

State Team

View the team
01

Governing Council View the Team
Under Construction
02

National Office Staff View the Team
Ruchi Yadav

Senior Director – Strategy and Programmes

Ruchi leads strategic management, programme design, policy and operations at THP India. She also supervises the capacity building and MEL teams in the organisation. While at THP, she has mentored over 60 grassroots CBOs across multiple states on issues of women's political leadership, adolescent girls' empowerment, social justice, and local governance. Most recently, she has engaged with multiple stakeholders in Asia on advancing women's political participation in local government institutions. Prior to joining THP India, she worked on women's rights and human rights issues in South Asia and South East Asia, with a short stint in advertising early in her career. She is vitally interested in the intersections of gender with politics, religion, caste, and class. Ruchi holds an MA in International Development from the School of International Service, American University, Washington DC. In 2012, she was awarded the Yale World Fellowship.

Paritosh Sasmal

Interim Director/Director - Finance

Paritosh oversees finance, accounts and audits. Financial compliance of all grants and partners' budgets are also monitored by him. He has over 18 years of experience in finance management of NGOs. He holds a BA of Commerce degree from Vidyasagar College, West Bengal.

Darshan Surendranath

Senior Programme Officer

Darshan supports and oversees programme implementation in Odisha and Karnataka. Darshan has a background in child rights, volunteering, and the corporate sector. He holds an MA in Economics from Gokhale Institute of Politics and Economics, Pune, Maharashtra.

Kanika Kaul

Senior Programme Officer

Kanika joined THP India in 2018 and oversees programme implementation in 3 states – Bihar and Madhya Pradesh. Formerly, she was with the Centre for Budget and Governance Accountability (CBGA) working on research and capacity building on Gender Responsive Budgeting and other issues relating to women such as fiscal policy measures for addressing violence against women. Her work has largely focused on strengthening governance processes to enhance their gender responsiveness. Prior to that, Kanika worked with THP India for five years. She holds an MA in Social Work from Tata Institute of Social Sciences, Mumbai.

Veda Bharadwaja

Senior Programme Officer

Veda joined THP India in 2010. She anchors THP India's advocacy strategy as well as the adolescent girls' portfolio. She also oversees programme implementation in Rajasthan and Uttarakhand. Veda has worked on women's economic, social and cultural rights and strongly believes in the human rights framework to advocate for women's political rights. Veda holds an MA in International Relations from Jawaharlal Nehru University (New Delhi) and an MA in Governance, Development and Public Policy from the Institute of Development Studies (UK).

Surbhi Mahajan

Senior Programme Officer

Surbhi joined THP India in 2018 in the capacity of senior communications officer. She has an MA in Development Studies from the Institute of Development Studies (University of Sussex), and an M.Phil/MA from Jawaharlal Nehru University (New Delhi) in Modern History. She is also a volunteer member at Make Every Woman Count, a London based women-led organisation working on African women's rights. Prior to this, she worked as a programme officer at the Women's Fund Asia. Her interests include understanding discourses around gender, social justice, and utility of visual representation in documenting change narratives.

Bharani Sundararajan

National Programme Officer

Bharani is the grants administrator of THP India partner organisations. She supports budget development processes and coordinates with partners on compliance and financial reporting. Additionally, she manages the Country Director's office in Delhi. She holds a Diploma in Computer Science and Engineering from Pallavan College, Tamil Nadu.

Ganga Gupta

National Coordinator:Training

Ganga is a master trainer with THP and has been conducting training workshops across THPs programme intervention areas since 2005. She has an excellent command over training skills, participatory methodology and has a deep understanding of issues related to gender, governance, women's rights and women's political leadership in rural India. She is also invested in empowering adolescent girls and conducts trainings on life skills, leadership and citizenship for them. She has over 30 years of grassroots experience in the rural development sector and brings invaluable insights to programmes. Most recently, Ganga co-lead training on women's leadership and their role as public office holders in Bhutan. She holds a BA in Humanities from the University of Rajasthan.

Aparna Bhaumik

Research & Data Associate

Aparna joined THP India in April 2021 as a Research and Data Associate. Previously, she has worked in research on agriculture market policies in Foundation for Economic Development. Before that, she worked as a researcher on agriculture markets and farmer income in a project hosted by the University of Pennsylvania. Most recently, she worked with American India Foundation in program and communications for a project promoting STEM education amongst girls. She is an M.A. in Sociology from the Delhi School of Economics. Her interest lies in the capacity building of marginalized populations and the gendered dynamics of the rural economy.

Amit Goyal

Assistant Administrative Officer

Amit supports the administration and the finance team and also looks after IT processes at the National office and 6 state offices. He holds a MBA (Human Resource) from Symbiosis College, Pune, Maharashtra.

Shiw Shankar Mahato

Accounts Officer

Shiw is responsible for book- keeping and voucher scrutiny, while also assisting in filing tax returns and Statutory reports. He holds a BA degree in Commerce from Ranchi University, Jharkhnad.

Nidhi Kumari

Senior Administrative Associate

Nidhi is responsible for travel bookings and also handles administrative duties. She has been with The Hunger Project since March 2007. Nidhi holds BA degree in Science from Magadh University, Bihar.
03

State Team View the Team
Bihar

Shahina Perween,

Shahina Perween

State Programme Lead

Shahina oversees programme planning and implementation in Bihar. Her understanding of women's rights is reflected in the design of programmatic interventions, training of elected women representatives, creating innovative communication material, and conducting media interactions. She was the coordinator of the THP 'Fact Finding Team' to study the cases of gender-based violence during Panchayat elections in 2006. Shahina is an avid writer and contributes to opinion pages in the Hindi and Urdu press. She is also invited to speak at various public forums on women's political leadership, empowerment of adolescent girls and governance. She holds an MA in Zoology and Journalism from Makhanlal Chaturvedi Rashtriya Patrakarita Evam Sanchar Vishwavidyalay, Bhopal.

Karnataka

Vinodh P., Somasekher Alkod, Padmini Ananth

Vinodh P.

Accountant

Vinodh handles administration, financial reporting for Karnataka state office, and reviews the accounts of partner organisations. Prior to joining THP India in 2019, he worked with SATHI in Bangalore for over 13 years. He holds a BA in Commerce from Bangalore University and is currently pursuing his MA in Commerce from Gitam University, Visakhapatnam as well as Post Graduate Programme Development Management (PGPDM) from S.P. Jain Institute of Management, Mumbai, India.

 

Somasekher Alkod

State Programme Lead

Somasekhar oversees strategic planning, operations, and partner management. He brings an innovative approach to programme design. He has over 15 years of experience, having worked with reputed organisations like EveryChild (UK) and National Campaign for Dalit Human Rights (New Delhi). He holds an MA in Physics from Kalburagi University in Karnataka and another MA in International and Humanitarian Aid from Humanitarian Aid Study Centre (HASC) Proyecto Kālu, Spain.

Padmini Ananth

Sr. Programme Associate

Padmini coordinates program interventions and reporting. She has 20 years of experience working with elected women representatives in Gram Panchayats and has undertaken several research studies on Village Development Plan and Gender Budgeting. She holds an MA in Economics from Karnataka State Open University, Mysore.

Madhya Pradesh

Shibani Sharma, to fill

Shibani Sharma

State Programme Lead

Shibani oversees programme implementation and partner management in MP. Her areas of interest include capacity building, networking, and advocacy. She is frequently invited as a guest speaker at various public fora, including radio stations to talk of women's role, achievements, and challenges as elected leaders. Prior to THP, she has also undertaken social research and worked on issues of livelihood, micro-finance, and gender. Shibani holds an MA in Sociology from Delhi School of Economics and Diploma in Law and Gender from National Law Institute University.

to fill

Accountant

to fill

Odisha

Nancy Rout, Hariar Debata, Sukanta Mohapatra

Nancy Rout

Programme Consultant

Nancy Rout has joined Odisha state team in the capacity of Programme Consultant. She has an MA in Development with a Triple Major in Economics, Political Science and Sociology from Azim Premji University. Her interests include gender, livelihood, and education.

Hariar Debata

Accountant

Harihar looks after accounts, finance, logistics and administration in THP Odisha State office. He also oversees the financial monitoring of partner organisations. He holds an MA in Commerce from Utkal University, Bhubaneswar, India. He carries with him more than 23 years of experience in accounting.

Sukanta Mohapatra

State Programme Lead

Sukanta oversees programme implementation and partner management in Odisha, bringing in strategic thinking and innovation to programme design. He has over 25 years of work experience spanning both the corporate and development sector. His varied experience makes him highly adaptive and creative. He is also one of the Master Trainers at THP and co-leads trainings across THPs programme areas and in South Asia. Sukanta holds an MA in Economics from Sambalpur University, Odisha.

Rajasthan

Renuka Sharma, Virendra Shrimali, Astha Rastogi

Renuka Sharma

Renuka Sharma joins THP India as a senior programme associate based in Rajasthan state office. She has worked on various issues such as family planning, maternal and child health, adolescents health (SRH), early childhood development (ECD), and nutrition. Renuka has a B.A. in Arts from Kanoriya Girls College, Jaipur, and an M.A. in Social work from Vardhmaan University, Kota. Currently, she is also pursuing a distance learning course on food and nutrition from IGNOU.

Virendra Shrimali

State Programme Lead

Virendra oversees programme planning and implementation. He is deeply invested in advancing women's political leadership at the grassroots level and has been with THP for over 20 years. He has in-depth knowledge of Panchayati Raj Institutions and government programmes in the state. He holds an MA in Economic Administration and Financial Management from Ajmer University.

Astha Rastogi

Accountant

Astha looks after state accounts statements and the preparation of programme budgets. She also reviews the accounts of partner organisations and is responsible for financial reporting in the State. She holds an MA in Intellectual Property Rights from Indira Gandhi National Open University, Delhi and has completed her BA in Commerce from the University of Rajasthan.

Uttarakhand

Kamla Bhatt

Kamla Bhatt

State Programme Lead

Kamla oversees program implementation & partner management. She is exceptionally skilled in community mobilisation. Kamla has over 20 years of development sector experience in Uttarakhand and has a deep understanding of issues related to gender, women's rights, panchayats, governance, education, and livelihood. She holds an MA in Economics from Kumaon University, Nainital and is currently pursuing her MSW from Uttarakhand Open University.
Work With Us
Be a part of the THP India Team
Join Our Team
We are grateful for the support and solidarity
Current Partners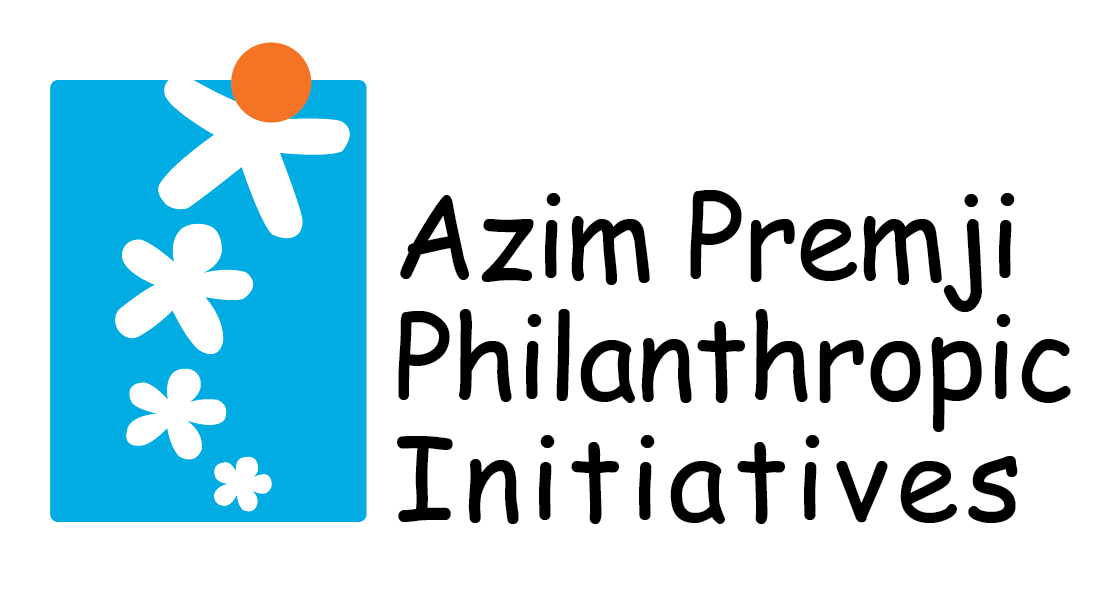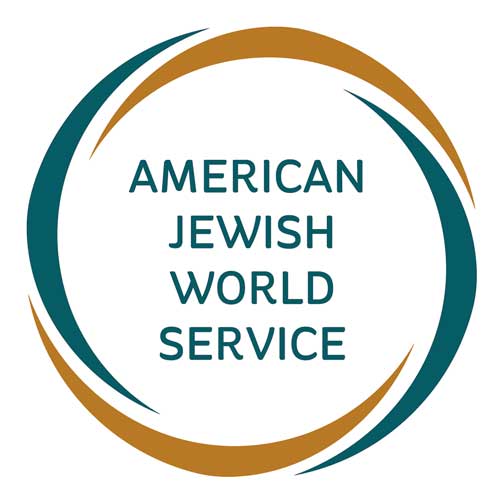 Previous Partners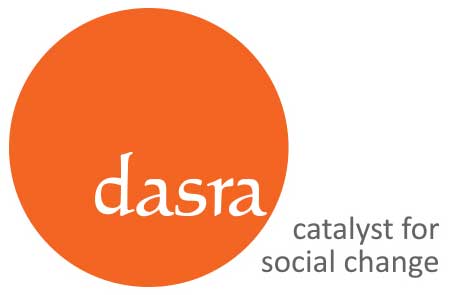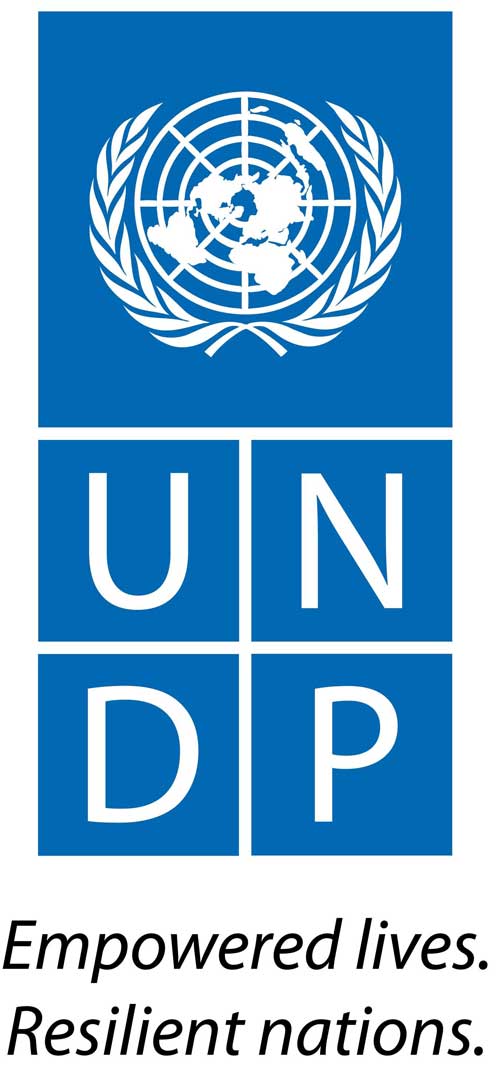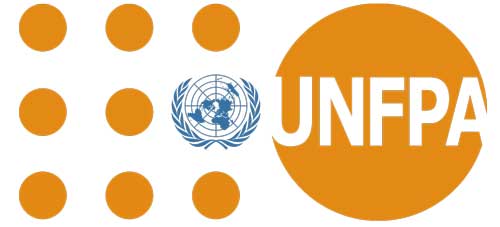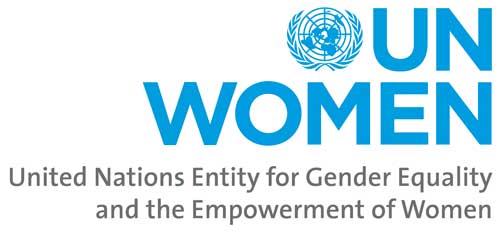 Kanika Satyanand
Director, Treasurer, Chairperson
Kanika initiated the process of supporting grassroots initiatives in rural, urban and tribal areas through fellowship programs.andnbsp;She currently holds positions as Programme Advisor and member of the Board of Trustees of FORRAD (Foundation for Rural Recovery andamp; Development), member of the SRUTI Executive Board, and member of the Ethics Committee of the Action for Autism.