Where we work
Our Impact Spans Across 6 Indian States
We currently engage with gram panchayats in the 6 states of Bihar, Karnataka, Madhya Pradesh, Odisha, Rajasthan, and Uttarakhand.

We work through local partners which include women's rights groups, community based organisations, and NGOs working with women from marginalised groups including minorities, dalits, adivasis on a range of human rights issues – education, health, forest rights and environment, violence against women, food security, to name a few.

These are some of the most difficult states when it comes to the issue of women's empowerment and visibility in the decision-making spaces. Many harmful practices like child marriage, dowry, unfavourable sex ratio and patriarchal attitudes continue to dictate women's choices and mobility. Once in office, numerous challenges in the form of threats, harassment, false charges, hostility, finding themselves under constant scrutiny and the critical social gaze, all these pose as barriers in the everyday functioning of their duties.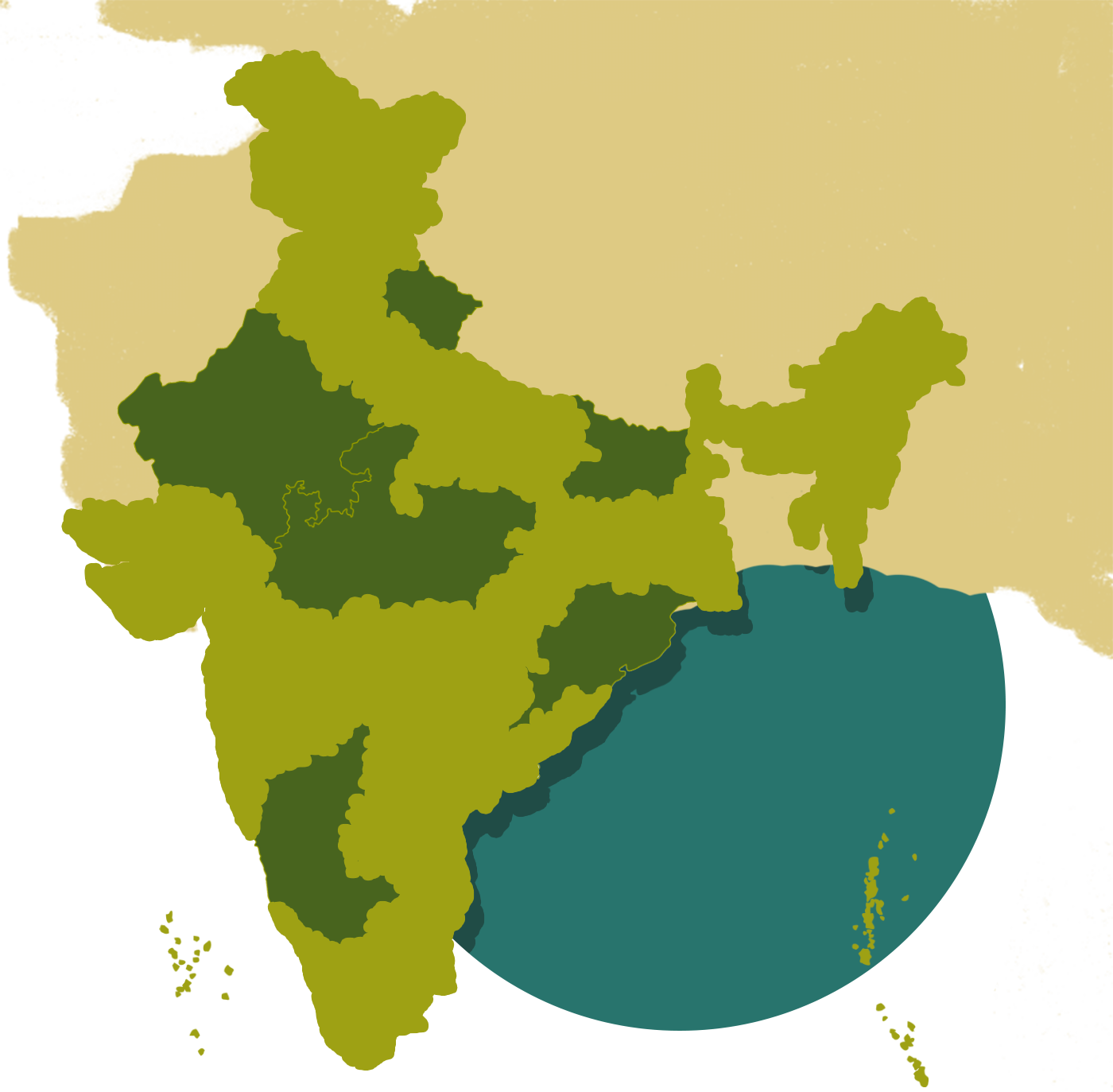 Karnataka
| | | | | |
| --- | --- | --- | --- | --- |
| Partners | Districts | Blocks | Gram Panchayats | Elected Women Representatives |
| 7 | 11 | 25 | 389 | 1300 |
Rajasthan
| | | | | |
| --- | --- | --- | --- | --- |
| Partners | Districts | Blocks | Gram Panchayats | Elected Women Representatives |
| 5 | 6 | 10 | 350 | 1000 |
Odisha
| | | | | |
| --- | --- | --- | --- | --- |
| Partners | Districts | Blocks | Gram Panchayats | Elected Women Representatives |
| 15 | 16 | 26 | 431 | 3158 |
Bihar
| | | | | |
| --- | --- | --- | --- | --- |
| Partners | Districts | Blocks | Gram Panchayats | Elected Women Representatives |
| 4 | 4 | 10 | 148 | 657 |
Madhya Pradesh
| | | | | |
| --- | --- | --- | --- | --- |
| Partners | Districts | Blocks | Gram Panchayats | Elected Women Representatives |
| 5 | 7 | 7 | 206 | 811 |
Uttarakhand
| | | | | |
| --- | --- | --- | --- | --- |
| Partners | Districts | Blocks | Gram Panchayats | Elected Women Representatives |
| 5 | 4 | 10 | 298 | 902 |
Reach Across The 6 States
Our Engagement Reach
8365

Elected Women Representatives

2200

Adolescent Girls Across 3 States

38

Districts

73

Blocks

1407

Gram Panchayats
Our Partner Networks
State-Wise Partners
Bihar

Gaon Vikas Manch/ Izad/ Lok Madhyam/ Parivartan Vikas

Karnataka

Jana Shikshana Trust/ Margadarshi Society/ Organisation for Development of people (ODP)/ Samarasa/ Spandana/ Spoorthy/ Vikasana

Madhya Pradesh

Anupama Education society/ Community Development Centre (CDC)/ Holistic Action Reasearch and Development (HARD)/ Jai Bharat Shiksha Kendra (JBSK)/ Samaan Society

Odisha

ADHAR/ AyauskamCREFTDA (Center for Regional Education, Forest and Tourism Development Agency)/ Development Agency for Poor and Tribal Awakening (DAPTA)/ Institute for Women's Development (IWD)/ LKBK/ Nari Surakhya Samiti/ People's Institute for Participatory Action Research (PIPAR)/ People's Cultural Centre (PECUC)/ Pragati/ Research Academy for Rural Enrichment (RARE)/ SIDI/ SHAKTI/ South Orissa Voluntary Action (SOVA)/ Women's Organisation for Socio-Cultural Awareness (WOSCA)

Rajasthan

Astha Sansthan/ Centre for Community Economics and Development Consultants Society (CECOEDECON)/ Jan Chetna Sansthan (JCS)/ Jatan Sansthan/ Society for All Round Development (SARD)

Uttarakhand

Association for Rural Planning and Action (ARPAN)/ Grameen Uthan Samiti (GUS)/ Prayas Trust/ Sanjeevani Vikas Evam Jan Kalyan Samiti/ Self-Awareness Resource and Learning Trust (SARAL)